Caramel is not just for children. It's for adults too. Those two sentences on the back cover of Trish Deseine's Caramel book caught my attention rather quickly.This book celebrates caramel in all its forms, and does so deliciously.
This lovely little number is called Toffee Sauce in the book, but I prefer to call it Liquid Fudge sauce. Because the only way to accurately describe the taste of this sauce is to recall the taste memory of eating a few bites of homemade fudge (not the chocolate kind, but the kind our moms made using the recipe on the back of cans of Carnation evaporated milk).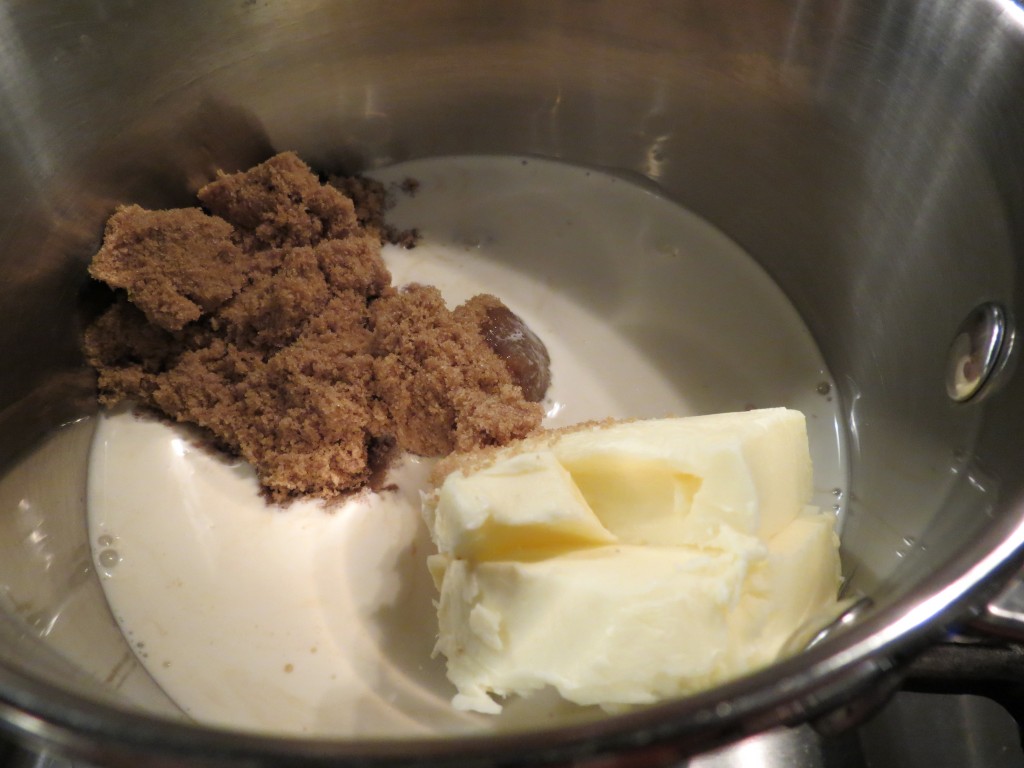 Boy, I tell you. Whatever problem ails you, this is the cure. After a long day at work, nothing soothes more than this sauce poured over ice cream, or drizzled over a bowl of blueberries and chopped strawberries. I've even just dipped my fingers in the sauce and licked them, and it's amazing. Don't tell anyone.
The whole family loves this sauce, and if you've ever wanted to shut up a crowd of people around a dinner table, serve them a bowl of ice cream with this sauce and some chopped or flaked nuts on top. Total silence, I guarantee. At least, that's what happens when I serve them this. It's a conversation stopper. A memory maker. A culinary silencer.
Trish calls this a "cheat's sauce", because of the fact that you're not actually having to make caramel by boiling down sugar (which is always tricky to get right and makes me sweat every time). All you do is warm up a bit of cream, butter and brown sugar, and you're less than 10 minutes away from gastronomic paradise.

I now keep a half quart of whipping cream in my fridge on a fairly regular basis so that I can whip up this dessert sauce at a moment's notice. This sauce is so good that it has now become my "emergency back up" dessert when I host dinner parties, so that if my dessert recipe flops or doesn't come out right, I've got a bullet proof plan B, because I've always got a good tub of vanilla ice cream in the freezer, just in case, and this sauce is only 10 minutes away from being on your table. You can't plan for all of life's emergencies, but this one is a no brainer in my books. Just sayin'.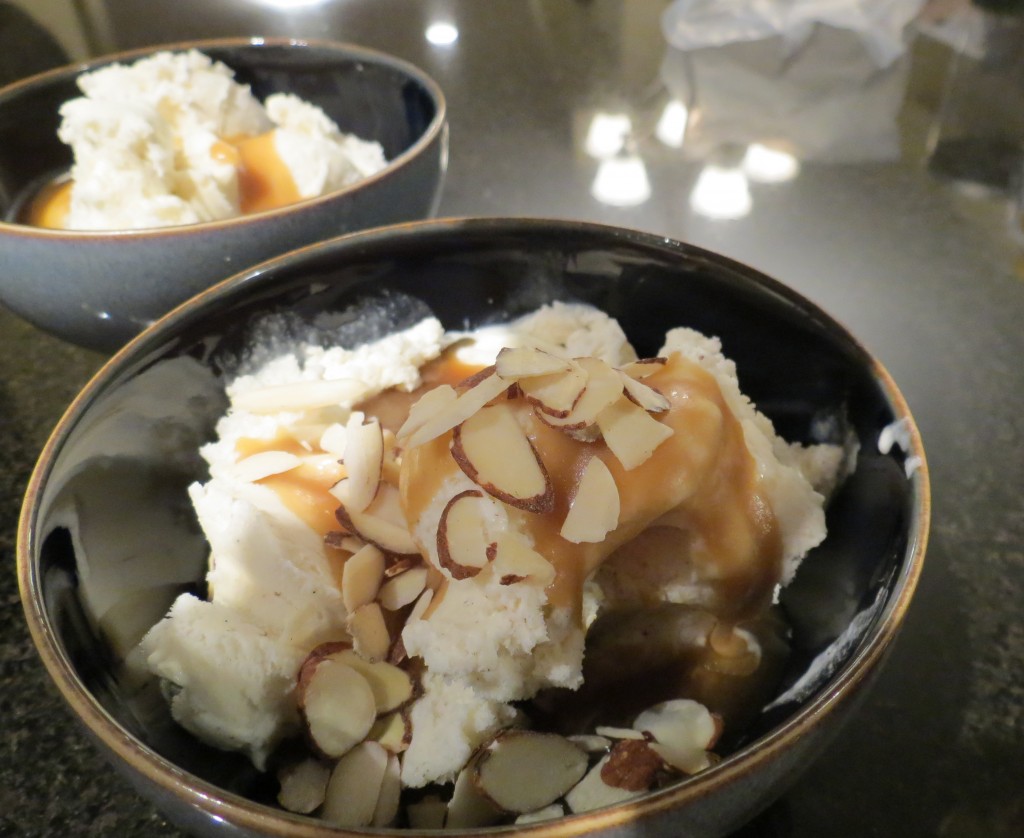 I often alter recipes to suit my tastes, but this one needs no doctoring. Trish suggests adding a variety of ingredients to the cooked sauce, such as some dark chocolate with grated orange peel and Grand Marnier, praline paste and strong coffee, peanut butter, maple syrup, or vanilla extract. Because it's ok to "over egg the pudding", once in a while…
Whether you call this Toffee Sauce or Liquid Fudge Sauce, you're in for a treat. This is quick, easy and delicious.
Ingredients
1/2 cup butter
2/3 cup demerara or soft brown sugar
2/3 cup whipping cream
Instructions
Put all the ingredients in a saucepan and melt over low heat, stirring constantly. Simmer for a few minutes, or until the sauce is thick and darkens slightly.
A layer of butter will form on top when the sauce is chilled. Don't remove it! Simply reheat gently.
http://thelitkitchen.com/toffee-sauce/
Copyright The Lit Kitchen